Domaine de Trevallon has Arrived
"One of the greatest discoveries in my life has been the wine made at the Domaine de Trevallon,"

-Robert Parker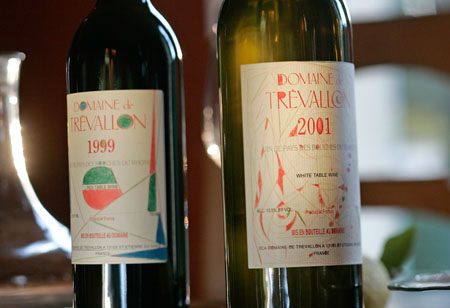 One of the greatest benefits of my job is to turn people on to amazing wines that they would have never tried without our guided interaction. I can think of no greater possible candidate for immediate introduction than the ever famous cult wine of Provence….Domaine de Trevallon.
Domaine de Trevallon is long considered to be the very finest producer in the entire south of France, and indeed one of the most sought after cult wines for collectors the world over. If you have never had the pleasure of trying one, here's the story.
Eloi Durrbach planted his first 3 hectares of vines in 1973. He literally had to dynamite the hillsides in order to plant. He produced his first vintage of Trevallon in 77. In 1993 French Authorities changed the amount of Cabernet allowed for the appellation of Les Beaux de Provence from 50% to 20%. Eloi, always having produced a 50/50 Cabernet -Syrah blend chose to lose his appellation designation and be labeled a common Vins de Pays. By doing so; Domaine de Trevallon, like todays "Super Tuscans", was among the first wineries in the world to defy tradition and appellation prestige to produce superior quality wine, even if it meant losing the coveted AOC designation.
It was a few years later that a French car drove up to the winery with Burgundy plates. The gentleman in the car introduced himself as the owner of a Domaine in Burg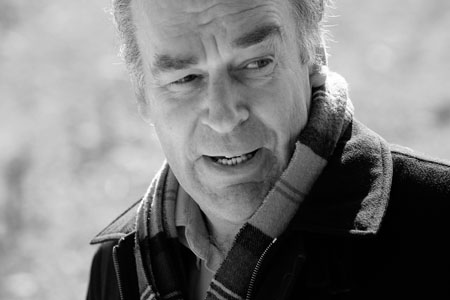 undy. After a brief vineyard tour and tasting the gentleman asked if his friend Kermit Lynch, the famous wine importer, might be welcome to join them on a subsequent visit. When pressed for his identity the gentleman introduced himself…it was Albert de Villaine, owner of Domaine Romanee Conti.
In 2000 Eloi lost his Father Rene to cancer. Rene purchased the Estate in 1955. He was a renowned cubist artist in France. His best friend and Eloi's God Father was Pablo Picasso. Four years prior to his Father's death Eloi asked Rene to create a legacy of artist labels for Trevallon. Every year since, you will find a different one of Rene's renderings on the label. There are fifteen labels yet to be used. Many compare the impact of the bottle to that of Chateau Mouton Rothschild.
Here is a very small offer of these beautiful wines. Tasting groups all over the planet encourage patience for these big red wines. The whites (Marsanne Roussane, Chardonnay) are even more rare. There are three cases allocated for the entire state of Illinois. This will be a first come first served offering. I ask that you submit a wish list and I will confirm the orders directly with the importer. All orders are subject to confirmation.
- Sean Chaudhry